Rome: An Italian businessman has hailed a hero for taking a bullet through the cheek as he tackled a gunman, ending an attack that killed three people including a friend of Italy's prime minister.
Claudio Campiti, 57, was shooting at residents gathered at a bar in Rome's Fidene district for a body corporate meeting of a holiday condominium when a local travel agent wrestled him to the ground.
Silvio Paganini, 67, described how he leapt onto the gunman and subdued him before he could continue his rampage.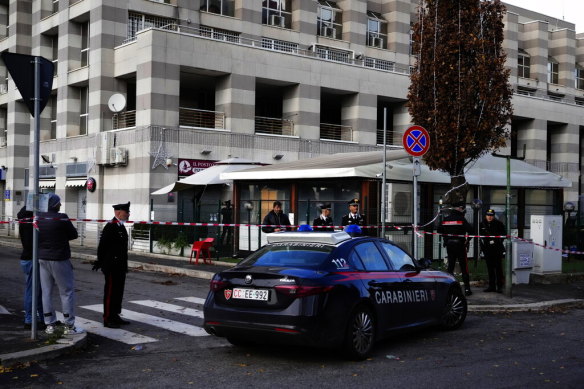 "He was yelling 'you're all mafiosi, I'll kill you all'," Paganini told the Corriere della Sera newspaper. "They were moments of pure terror. Campiti fired his first shot, then a second which killed a woman, then another shot at a third woman.
"At that point I saw him turn towards me. I leapt on top of him. He could have killed me."
The alleged killer had at least 150 more rounds and a second magazine in his pocket for the Glock pistol he had taken from a nearby shooting range when he was stopped. He shot dead three women, one of whom was a friend of Italian Prime Minister Giorgia Meloni. Four other people were wounded, one of whom was in a critical condition yesterday.
Meloni posted a picture of herself alongside Nicoletta Golisano, one of the victims, on Instagram, Reuters reported. "For me she will always be beautiful and happy like this… It is not right to die like this," Meloni wrote before closing with "Goodbye Nico. I love you."
Despite being shot in the cheek, Paganini is expected to make a full recovery.Alessio D'Amato, a regional politician in charge of health, said: "Thanks to his actions, a much higher death toll was averted".